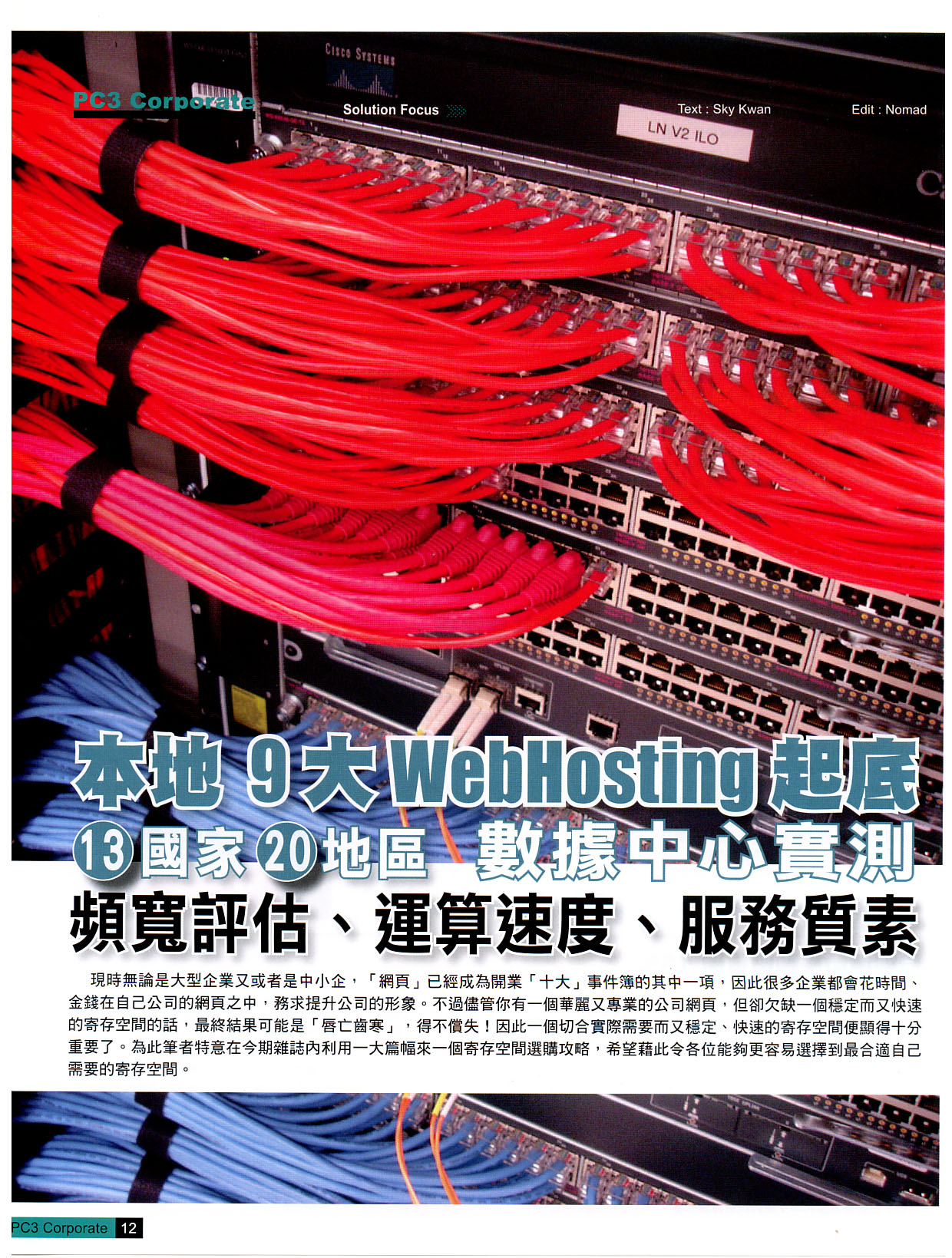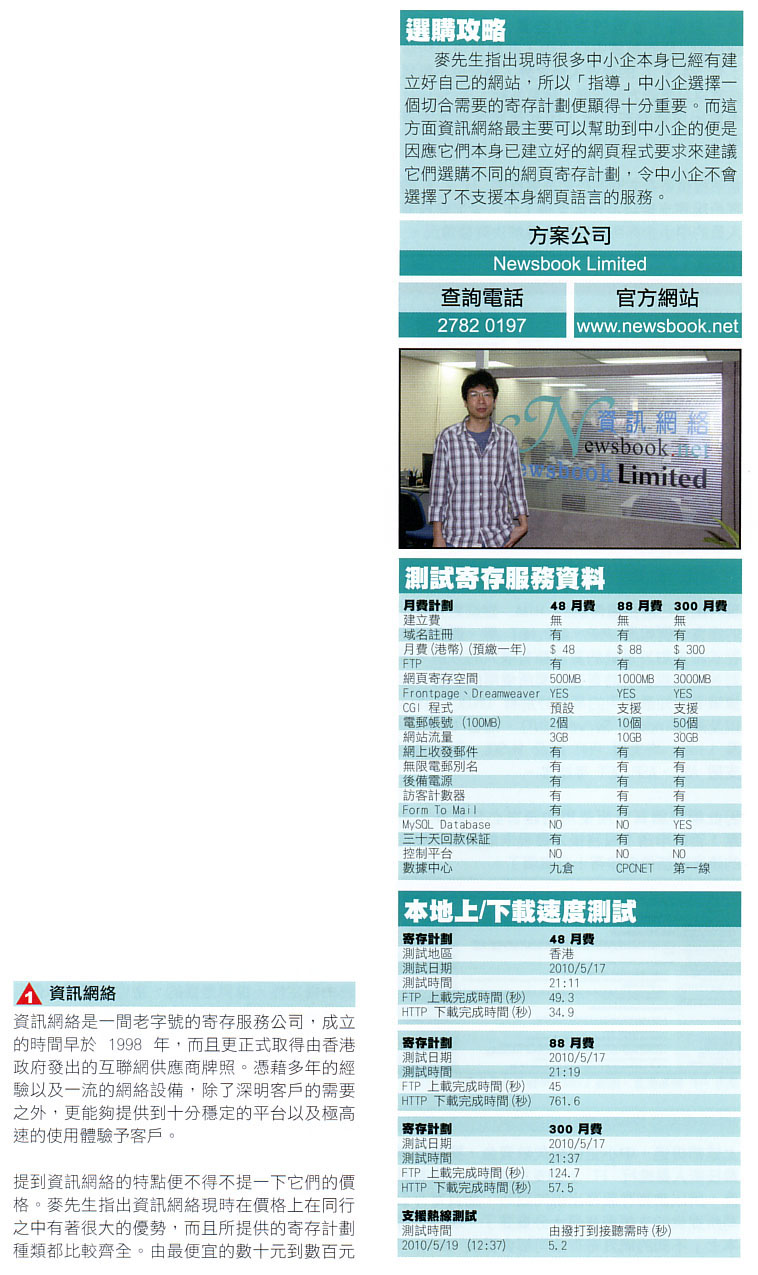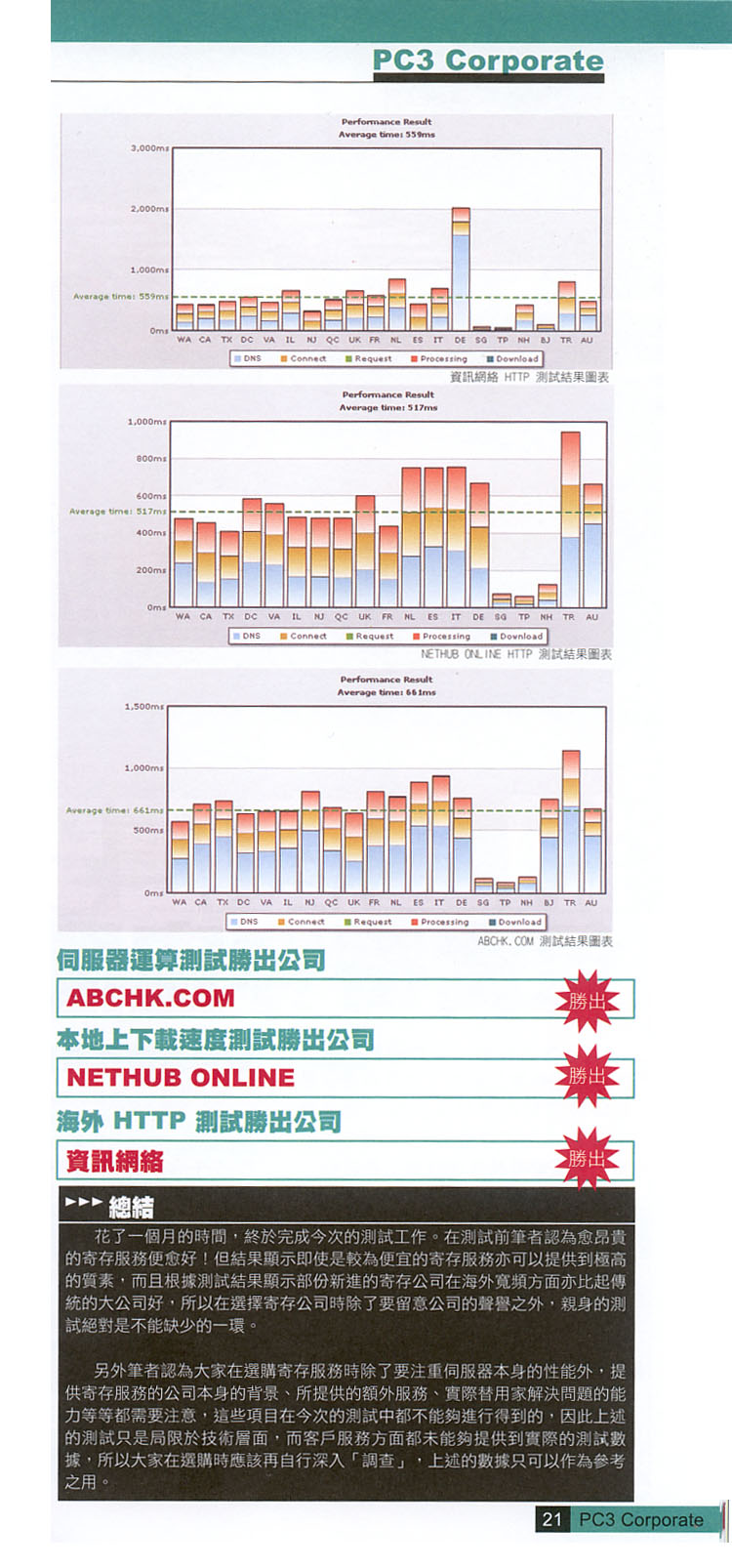 Newsbook won the best of the oversea HTTP service of the PC3 Corporate Award Selection
Newsbook specializes in network services more than ten years, all depend on customer's trust and support, and benefited from the service quality and attitude. Newsbook Ltd. offer web hosting, website design, website changes, server rental, server hosting, hosting management, domain registration, domain renewal, program design, self-help web building, and website promotion, network diversity service mainly for individual customers or corporate clients. Many small and medium companies want to establish their own brand sites, so that more customers know their products from the network, Newsbook Ltd. can according request of the guests, design features of the website for the distinctive. For the client who already has its own website, we can help them to meet their own web programming features to recommend them to choose a different web hosting plans, moreover, customer could according their fact choose the value-added package to enjoy additional value-added services. Newsbook Ltd. provides comprehensive Internet services, through the company server, your site with 2200Mbps speed connect to HKIX and overseas high-speed connection (faster than 1400 T1). According to the report of well-known Enterprise Association, Our quality of broadband is the best ISP web storage business in Hong Kong.
Both reputation and strength are the best in this filed. Newsbook is the cost-effective network Services Company. PC3 Corporate magazine testers spent a month's time to do the completion of testing. Test results show, not the higher price will be hosting the best results. Inexpensive web hosting services can have very high quality. Test results also show that the overseas HTTP services of Newsbook are better than the traditional large companies. Choose a real need for network services is your smart choice!
Newsbook details on the services, please visit the website Newsbook: www.newsbook.net inquiries or call 27820197.